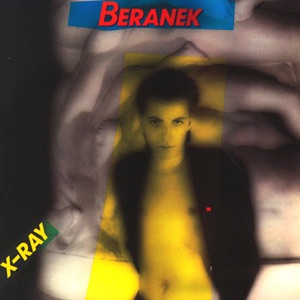 X-RAY (1983)
Rock album of 1983 (Spellemannprisen).
Produced by Beranek
Engineered by Sverre E. Henriksen and Alf Chr. Hvidsteen.
Personel:
Beranek: Triangel etc.
Anne Danielsen: Vocal
Bernt Biberg: Bass
Sverre E. Henriksen: Bass
Hans Olav Forsang: Photos and cover
Originally released by Snowflake Records, February 14th 1983.
Remastered and digitally released by Animal Voice, April 10th 2007.
2019 remastering available June 1st 2019
Catalogue number CLP3039 / ANIMAL 5-1
Side A:
It's So Strong (Beranek)
I Believe In You (Beranek)
City Lights (Beranek)
Silence In The Night (Beranek)
Crazy Things (And Normal Days) (Beranek)
Side B:
Walking In The Dark (Beranek)
Hope I Didn't Call Your Name (Beranek/Ribu)
A Song Of Kindness (Beranek)
Exit (Beranek)
Click the cover to download free booklet.